ChromaPrint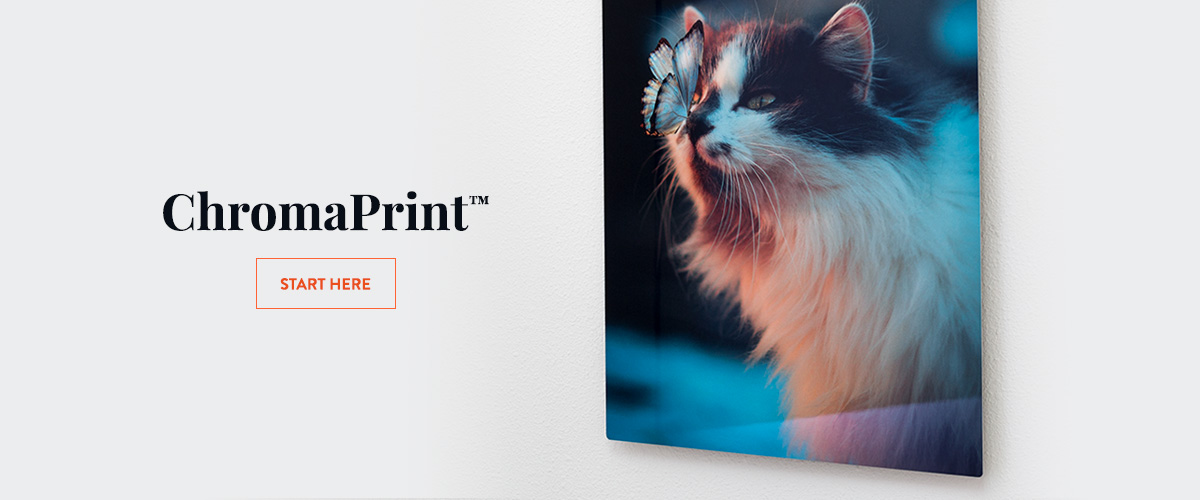 A ChromaPrint is an image infused into hi-gloss polished aluminum. The luminous results are unlike anything a traditional print can produce. Prints on metal take on natural archival qualities since the image is infused into the metal surface. There is no worrying about your image's color fading into obscurity.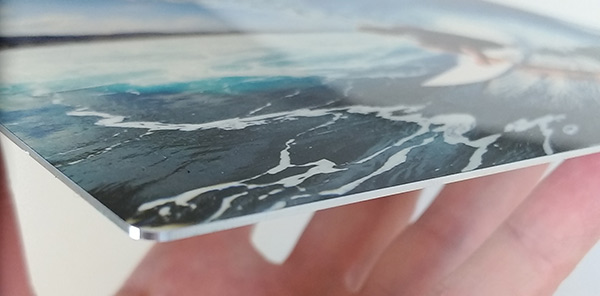 These high definition metal prints feature rounded corners, are scratch and water resistant and will ship to you ready to hang on your wall.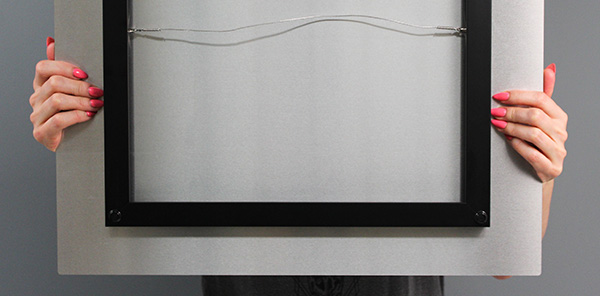 The mounting system on the back will vary depending on the size of the ChromaPrint you select. No matter the system, your ChromaPrint will appear to float on the wall as it will sit about one inch away from your wall.
ChromaPrint Pricing
| Size | Price |
| --- | --- |
| 12 x 12 | $53.99 |
| 11 x 14 | $59.99 |
| 12 x 16 | $79.99 |
| 9 x 21 | $84.99 |
| 16 x 16 | $99.99 |
| 12 x 24 | $109.99 |
| 16 x 20 | $109.99 |
| 16 x 24 | $137.99 |
| 20 x 20 | $139.99 |
| 10 x 30 | $139.99 |
| 20 x 30 | $179.99 |
| 24 x 36 | $259.99 |
| 30 x 40 | $324.99 |