Make your own wall art using printables
Printables are a fun and affordable way to create personalized wall art. Choose from a huge range of images on Etsy, or browse free stock photos on sites like Unsplash.
Did you know we can print these images for you? Assuming you purchased it as a printable (giving you the rights to do so), you can upload it here and turn it into wall art with a few clicks. Shown on the right is a stock image framed for $39.99 using Quick Frame.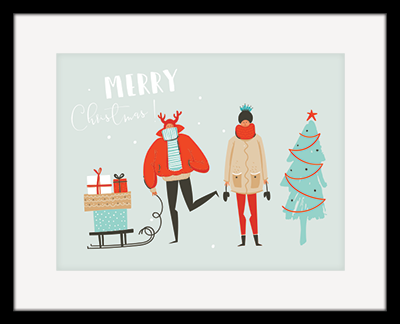 Design your own grouping using images purchased online. These images are by Christian Newman, synplus and WhiteWallStudios.
This is a fun and low-investment way to decorate your child's room with beloved cartoon characters, superheroes and other favorites that may need to change every few years as their interests do. Or frame their own drawings to encourage and enjoy their budding creativity.


Kid's room ideas found on Young House Love, @viewfrommyheels, and One Kings Lane.