Canvas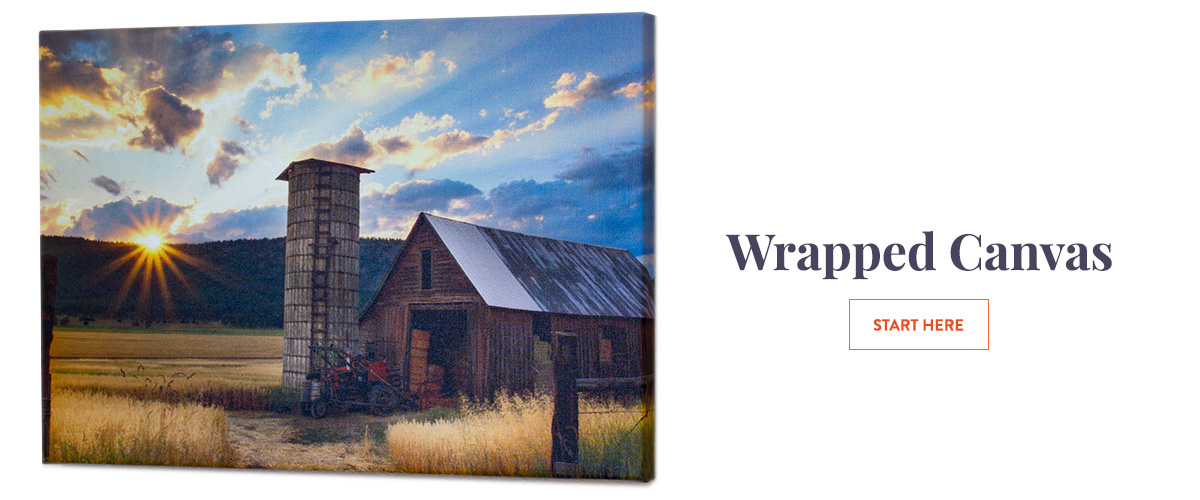 Turn your photos into fine art. We'll print them directly onto museum quality canvas for an amazing gallery look. A stretched canvas is the perfect way to show off your photographic skills or your great taste in art.
No Stretching Required
Our canvas art is delivered to you pre-stretched and ready to hang. We offer two methods of wrapping your canvas: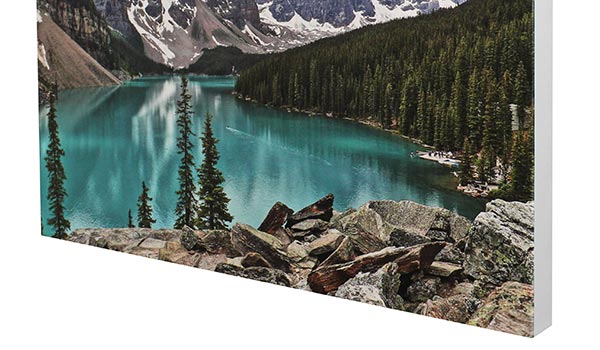 Museum Wrap
Museum wraps are achieved by adding a white or black border to your canvas print. That border then wraps around a 1 1/2" deep stretcher bar. The final product is a clean, crisp presentation that stands on its own.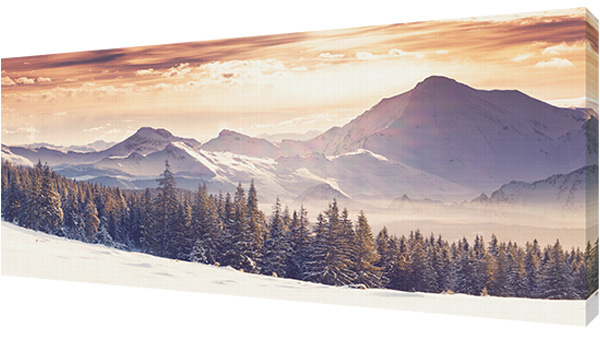 Gallery Wrap
Gallery wraps involves stretching a portion of the printed image around 1 1/2" deep stretcher bars. Gallery wraps have a softer presentation than museum wraps lending themselves to simple imagery and broad color fields.
Canvas Pricing
| Size | Price |
| --- | --- |
| 8 x 10 | $34.99 |
| 9 x 12 | $47.99 |
| 12 x 12 | $54.99 |
| 11 x 14 | $64.99 |
| 12 x 16 | $69.99 |
| 16 x 16 | $74.99 |
| 8 x 24 | $74.99 |
| 16 x 20 | $79.99 |
| 20 x 20 | $99.99 |
| 18 x 24 | $109.99 |
| 36 x 12 | $129.99 |
| 24 x 24 | $129.99 |
| 20 x 30 | $134.99 |
| 22 x 28 | $134.99 |
| 24 x 36 | $159.99 |
| 30 x 40 | $194.99 |